Crowdconvention Round-Up in Berlin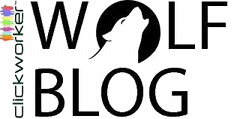 What happens when you get 150 crowdsourcing experts and leaders together in a swank hotel in the middle of Berlin for a day? Apparently nothing less than an explosion of ideas and an interesting collection of accents. I was glad I could contribute in both respects!
I want to get in the habit of looking toward the future in these blog posts, but the discussion, and even conflict, which came out of the mix at Europe's first ever crowdsourcing conference Crowdconvention deserves a little recap.
When we started out planning the conference, we wanted to foster connections and idea-sharing. But I was blown away at the level of advanced discussion and ideas that came out of this smart group of leaders and researchers. Crowdconvention 2011 was just the first of many – absolut.
As I said to the crowd at the start, we tried to get Heidi Klum to open and close, but she happened to be busy. So, instead they had me and I was glad to see that everyone stuck around.
Jeff Howe opened up the day with some keen insights: "The crowd is wise, innovative and stunningly productive." He rightly noted that, the ability for a crowd to form without any physical proximity is a sea change enabled by Internet access anywhere, anytime. This enables crowds to form around interests or commerce on a scale unknown, Herr Howe said.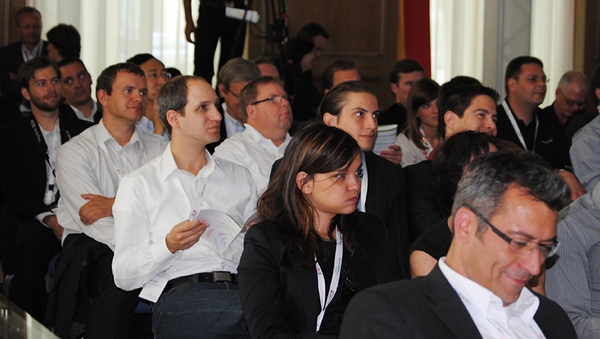 One presentation in particular stoked some necessary discussion about crowdsourcing and employment.
And founder of CrowdFlower Lukas Biewald talked about his experience heading the San Francisco-based paid crowdsourcing company. "It's really amazing how fast the crowdsourcing industry grows," he said.
All these are exactly the type of challenges and concerns we need to talk about, as the use of crowdsourcing grows and enters different markets and industries.
About 150 people attended and after a full day of presentations and networking most stuck around for some (what we call in modern German) relaxen on the hotel terrace.
With so many brilliant industry leaders in one room sharing challenges and ideas and posing questions, Crowdconvention made for a very innovative and informative event!
If you were at the conference: What'd you think? If you missed it: What emerging topics should be covered next time?
Till next time – Ciao!